The Chaka Experience: Stay in this Stunning Luxurious Villa in Maanzoni-Machakos from 5599 Per Person!
Maanzoni conservancy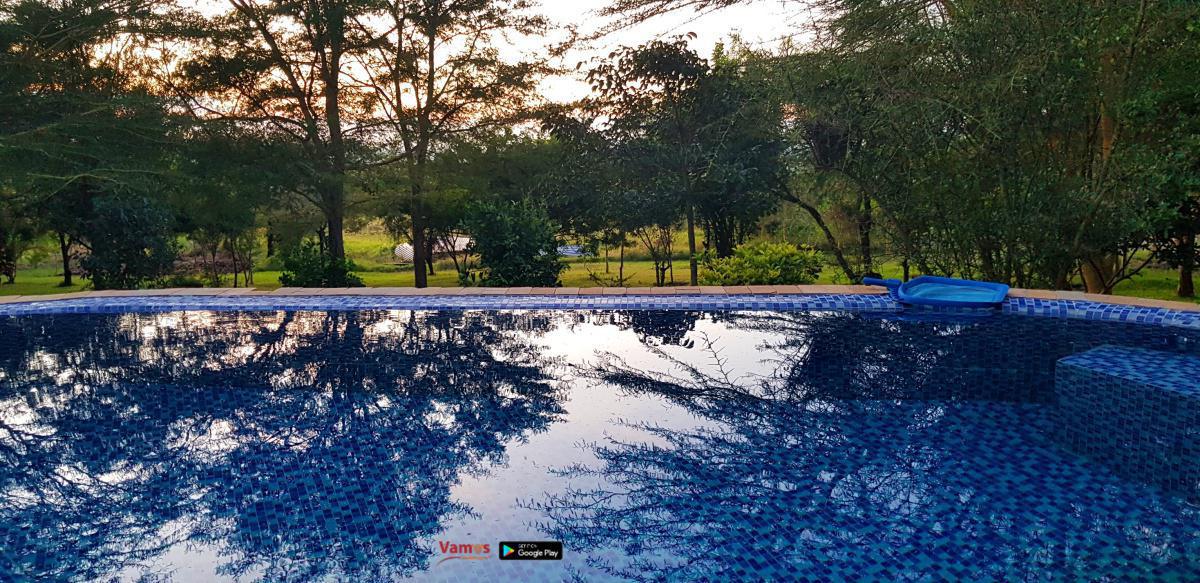 Welcome to exquisite calm and relaxation. This villa in Maanzoni is a hideaway charm that lets you soak in relaxation in the wild. Located within Maanzoni conservancy about 50kms from Nairobi, this gem is surrounded by plains abundant with wildlife.

At the Villa, you will enjoy your private time with nature. Maanzoni has great wildlife such as zebra, giraffe, kongoni, wildebeest, gazelle and eland. Something for birders too with over 100 species! The area is teaming with birdlife.
This villa sleeps 8 adults comfortably. Available also is a stand-alone Chalet sleeping two.
Top Villa Features:
✔️An infinity swimming pool
✔️Chef included
✔️A well-equipped kitchen
✔️Free Wi-Fi and cable TV
✔️Hot Tab in some rooms
✔️An in-door fireplace
Rates: PER PERSON per night:
✔️8 pax = 5599 Per person
✔️7 pax = 6399 Per person
✔️6 pax = 7469 per person
✔️5 pax = 8899 per person
✔️4 pax = 10999 per person