Stay in this amazing 6 BR house on 5 acres in Ndeiya Kikuyu from 3199 Per Person!
Ndeiya Kiambu County KE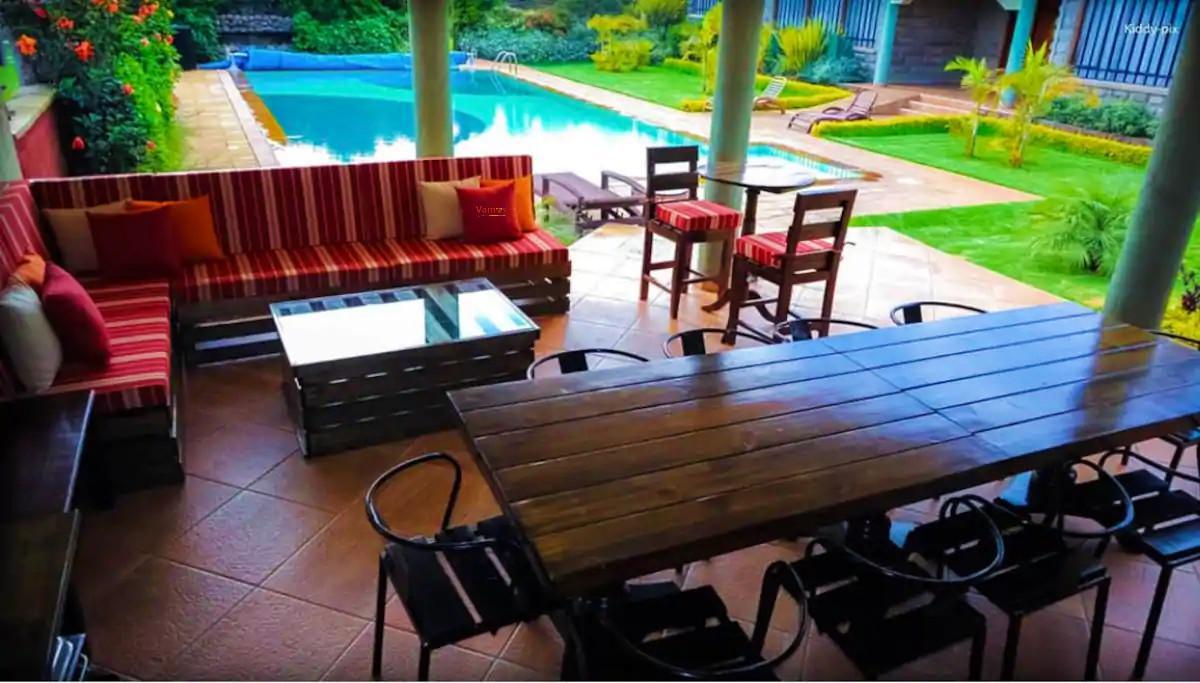 Set on 5 acres, the home is divided into a main house & a cottage. All rooms are individually decorated with their own unique charm & excellent furnishing. The family room & dining room feature a fireplace and views of Ngong Hills. The backyard has a swimming pool and a private & serene seating area. For those looking for an al fresco dining experience, there is also have a dining area in the backyard.
Top Home Features:
6 Bedrooms, 6 baths & 10 beds
Swimming pool
Ample parking space
In-door fire place
Self catering
24/7 Security
Chef available on request, from 1500 per day
Rates: Per person per night:
14 people = 3199 per person
13 people = 3439 per person
12 people = 3729 per person
11 people = 4069 per person
10 people = 4479 per person
9 people = 4969 per person
8 people = 5589 per person