The Little Tandala Experience, Il Bisil
Hills, Amboseli District Il Bisil Kajiado County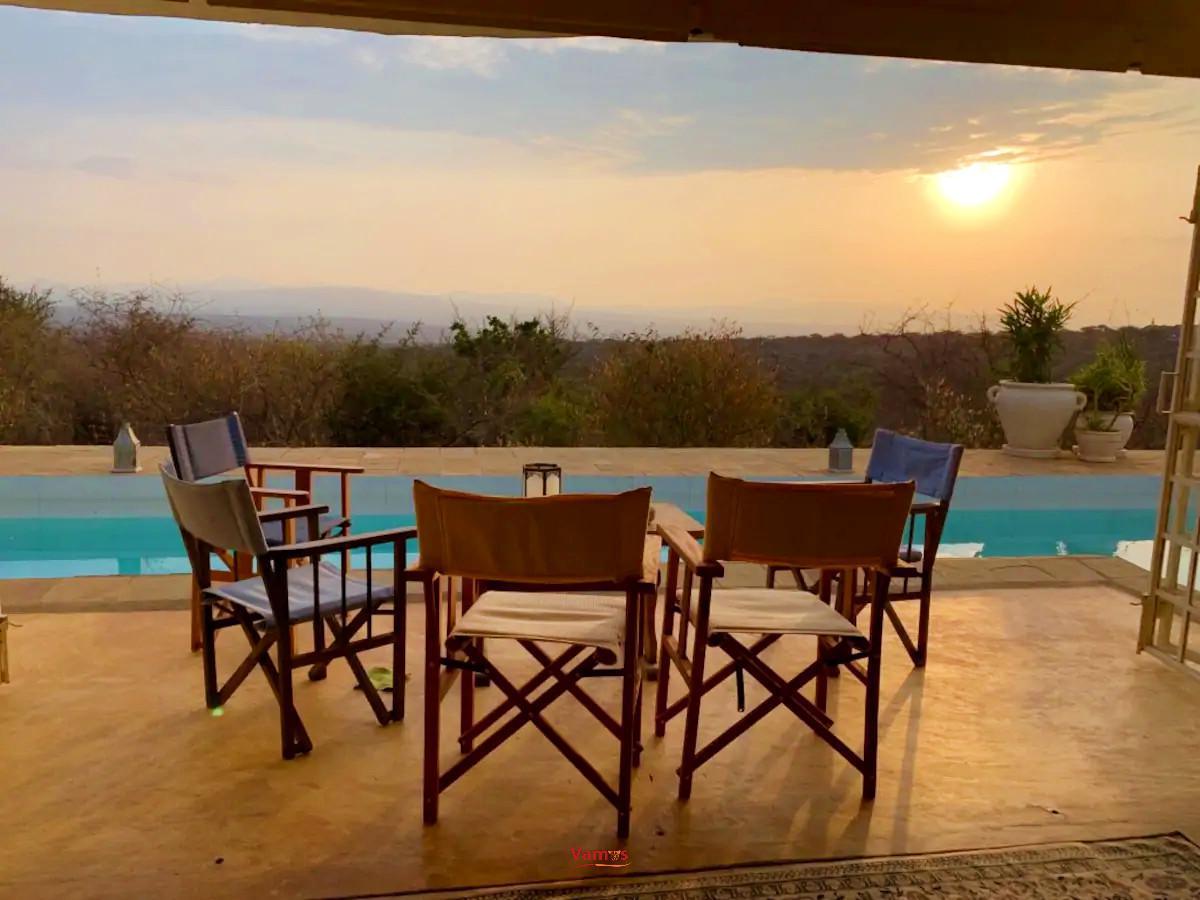 The Little Tandala Experience: Wake up to fantastic views, walk right into a unique swimming pool as you enjoy beautiful tranquil surroundings. It is an ideal haven for those guests who desire exclusive privacy and peace.
This beautiful exclusive Bush home is located in the Maparasha Hills, nearly 2 hours from Nairobi. It offers sweeping views across plains to the Pelewa Hills. You'll particularly enjoy the unique swimming pool running along the front of the house.
Get away from the hustle and bustle of daily life. Experience a remote atmosphere and mystique of real Africa.

You may spot plenty of wildlife and birds in the area, most notably Buffalo, Lesser Kudu, Impala, Eland, Waterbuck, Bushbuck,Duiker, Dik-Dik, Warthog, Hyena, Ostrich, Giraffe and Leopard

Top House Features:
Unique swimming pool
Self catering - kitchen available
Hot water available
Solar Powered
Indoor fireplace
Activities you could try:
Walk to the top of Fort Emisinga or Maparasha Hills (tip the staff around 1000)
Visit Amboseli National park - 2 hours away (4X4 needed)
Spice up your Birthday parties, Baby Showers , Friends & Family Getaways sasa! Connect with your loved ones in a memorable way.
Rates Breakdown: Per person per night
4 to 6 people = 8149
3 people = 10849
✔️2 people = 14549
NB : Minimum stay: 2 nights