NEW! Stay in these Luxurious Villas from 5799 Per person for 3 Days!
Diani Beach Road Diani Beach Kwale County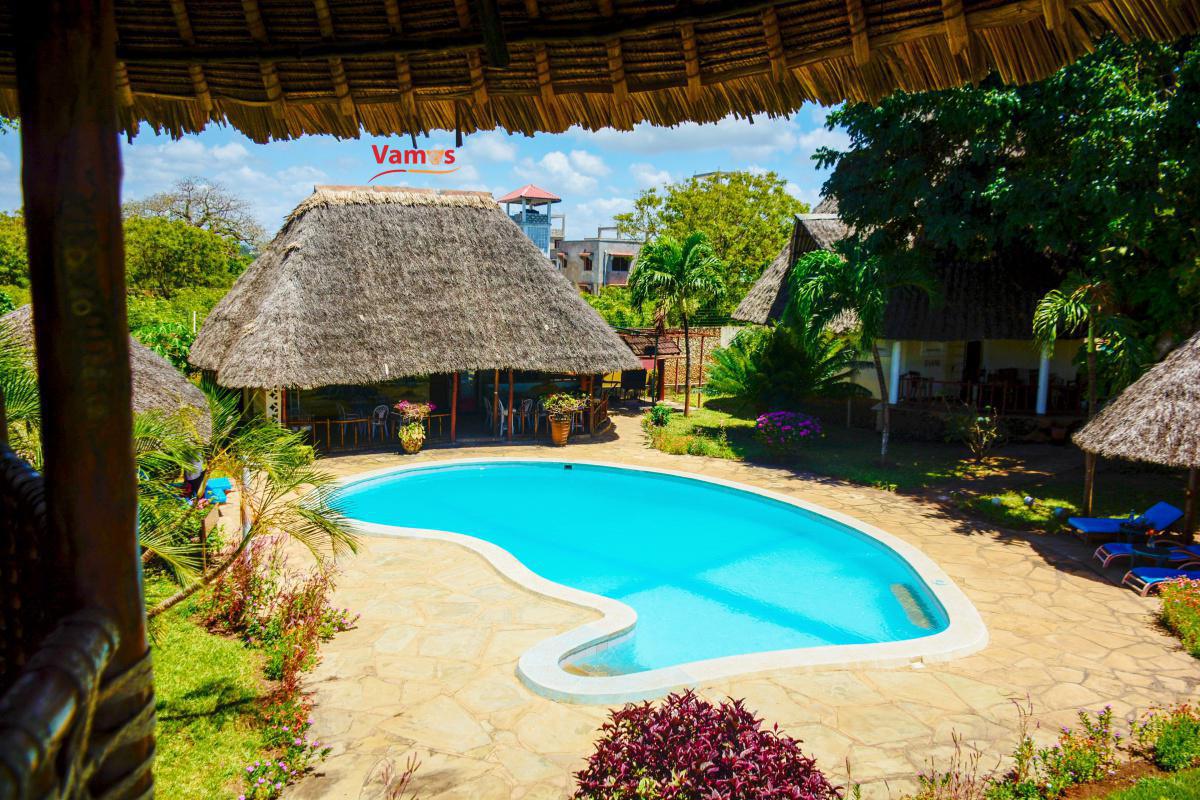 Explore DIANI from these Homely Villas with an ultra Clean swimming pool from only 5799 per person for 3 Days including transfers! Enjoy personalized services from a highly rated grounds team
.
Stay from 2199 Per person per night on self-drive.
Offering Studios & 1 to 4 Bedroom Villas, we recommend it highly for Solo, Couples, Girls, Family & Group Trips. Kuja Diani sasa!
Top Villa Features;
Free WiFi
24/7 Security and Reception
Self-catering with chefs on standby
Restaurant on site
A well maintained swimming pool
Outdoor sitting area in all 1-4 Bedroom Villas
Rates Per Person: 3 Days 2 Nights:
2 people - 5999 (studio)
2 people - 7299 (1 BR)
3 People - 7799 (2 BR)
4 people - 6799 (2BR)
5 people - 5799 (2BR)
6 people - 5799 (3BR)
7 people - 5799 (3BR)
8-10 people - 5799 (4BR)
Rates Per Person per night: Self drive
1 Person - 4899 (studio)
2 people - 2499 (studio)
2 people - 3499 (1 BR)
3 People - 3299 (2 BR)
4 people - 2499 (2BR)
5 people - 2199 (2BR)
5 people - 2939 (3BR)
6 people - 2499 (3BR)
7 people - 2199 (3BR)
7 people - 2499 (4BR)
8-10 people - 2399 (4BR)
5 minutes to the beach & even less to shopping centers
Rate includes:
Free transfers from SGR or Diani Airport (please ask if using Bus/Mombasa airport)
Accommodation & use of all Villa amenities
Activities in Diani - Vamos Homes app
December Rates: (From 23rd Decemeber to 4th January 2022): Per person per night:
2 people - 4299 (studio)
2 people - 4899 (1 BR)
3 People - 6499 (2 BR)
4 people - 4899 (2BR)
5 people - 3999 (2BR)
6 people - 4399 (3BR)
7 people - 3799 (3BR)
8-9 people - 3899 (4BR)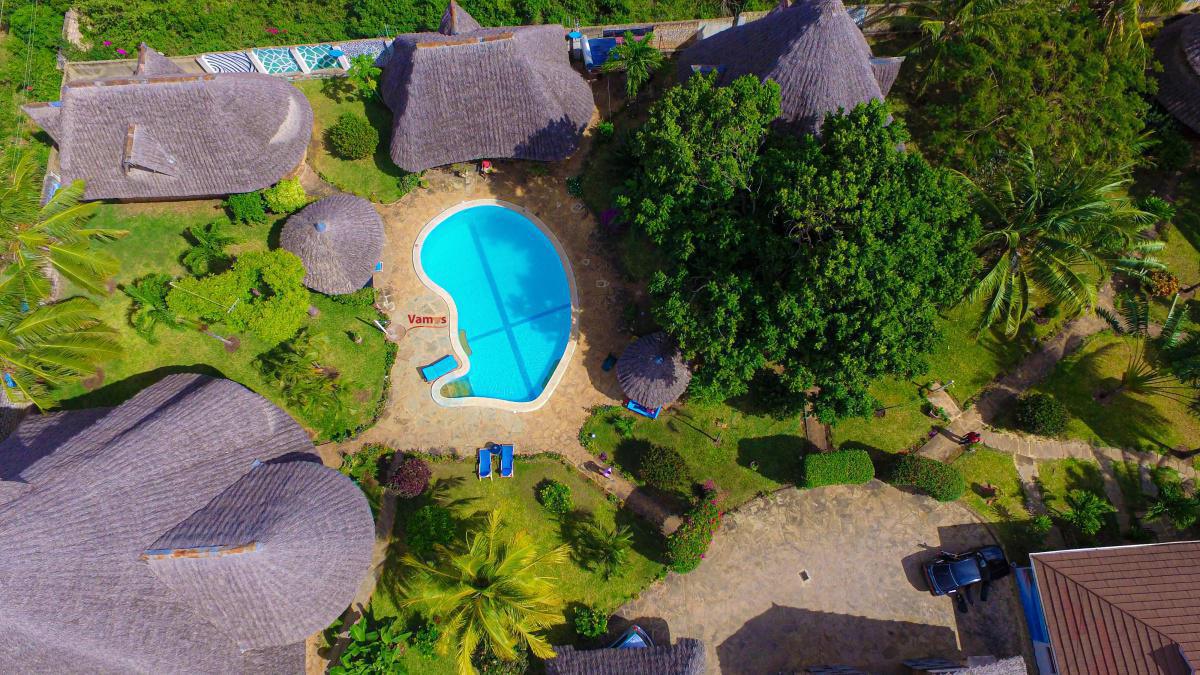 An aerial view of the Villas in Diani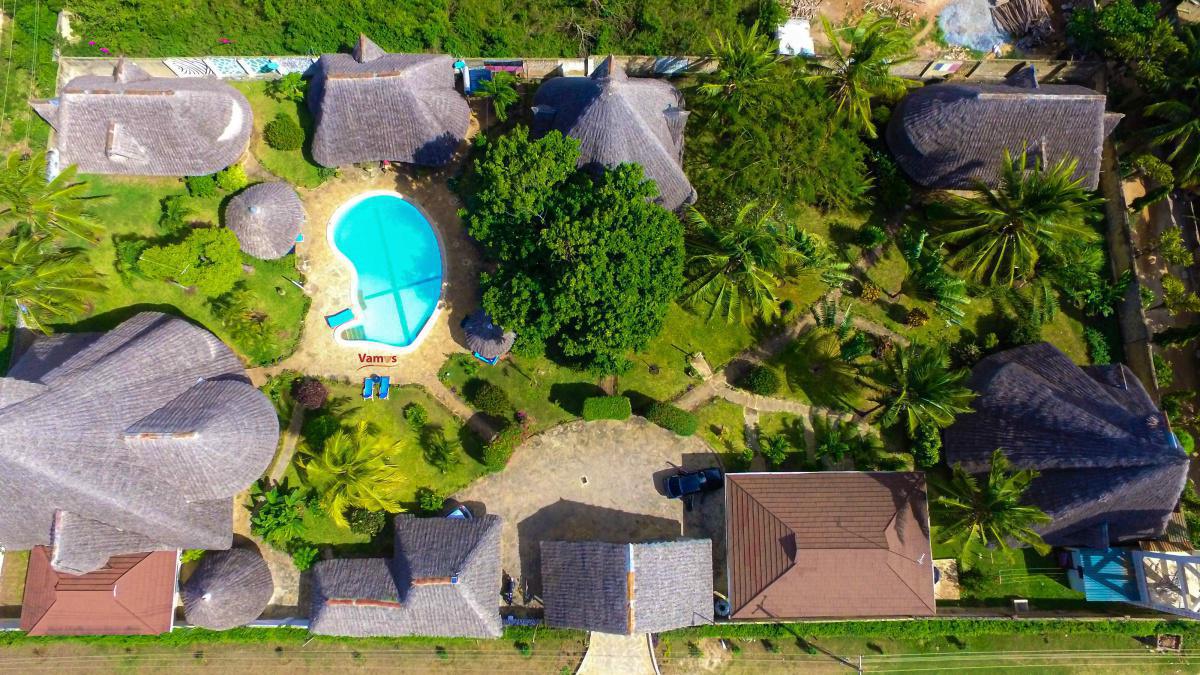 A clean swimming pool next to the restaurant
Outdoor sitting area, 3BR villa
Clean kitchen, available in all units
The pool view from the restaurant on site
The largest 4 Bedroom villa behind the pool, if looking from the restaurant